Kristy Richter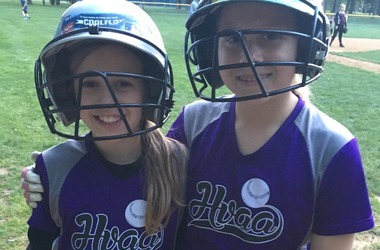 HVAA will be offering a 5-week clinics for pitchers. We need softball catchers to come out for the clinic to catch for the pitchers from 11:00 - 11:30. No charge to the catchers, just a chance to get some free practice.
New session: FALL SESSIONS
Dates: Sunday mornings 1st session: October 8, 15, 22, 29, and Nov 5
2nd session: Coming soon
Time: 10:30 - 11:30 AM
Location: Red Lion Gym
Register by email to softball@hvaa.net
-Full 5-week package is discounted at $30/week, which is $150, due in full the first class
-If you know that you will miss a week in advance you can pay the per week rate of $35 per week attended. This can also be paid in full the first night or brought each week you attend. (Cash and Checks payable to HVAA)
Kristy Richter is going to be running softball pitching clinic for ages 7 and up! The clinics will be one hour, at the Red Lion Gym. There are no refunds, exchanges, or make ups for missed sessions.
About Kristy:
-PIAA All American for Methacton High School.
-Four year starting pitcher for East Stroudsburg University.
-Played for both the women's class "A" team the Spirit as well as the women's majors team, Topton. Both teams out of Lyons, Pa.
-Assistant softball coach/pitching coach at East Stroudsburg University for two years.
-Volunteer pitching coach at West Chester University for 2 years.
-14 years working as a pitching coach with girls ages 7-18.
About the Lessons:
-Pitches taught include fastball, change up, drop, curve, screwball, and rise.
-Instruction of the leap and drag method of pitching.
-One on one personalized instruction each week.
-Full motion, full distance throwing to catchers each week.